5M 50-LED Xmas LED String Light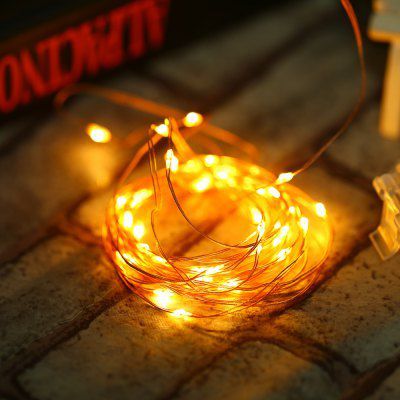 Hoho Hello guys welcome to the gearbest.com blog I'm Roman from gearbest.com blog staff today I will give you some information about a product very interesting for Christmas celebration!
That is the 5M 50-LED Xmas LED String Light the product will give you opportunity to have the best of the best in design for your Christmas party that is a very good product and you can have this for a little prices every day we try to give you the best prices you can also get a coupon code and you will get it below in this post!
But for the moment let's have a look at the specs :
Flexible soft copper wire, easily to bend and wrap it around
● Portable size, AA battery operated, you can take it on the go
● 8 different lighting modes, just press the key button on the battery box
● With a remote controller to control it just sitting on the sofa
● IP44 waterproof, wide application for Indoor and outdoor
● Guaranteed with CE certification, made with soft copper wire and epoxy resin
● Perfect for your home decoration or setting the mood for Christmas or other festivals
Parameters:
Length: 5M
LED quantity: 50 x 0603 LED
Light color: warm white
CCT: 2600-2800K
Luminance: 200mcd / LED
Light mode: 8 different modes
Battery: 3 x AA ( not included )
Input: DC 4.5V, 200mA
Waterproof rating: IP44
Material: copper, epoxy resin
Remote controller: powered by button battery ( included )
That Is wonderful no? Here you can find a coupon code for this item!
5MXM
You can buy this product on this page :
http://m.gearbest.com/christmas-supplies/pp_560582.html?lkid=10239080