PIMAX 4K UHD Virtual Reality 3D PC Headset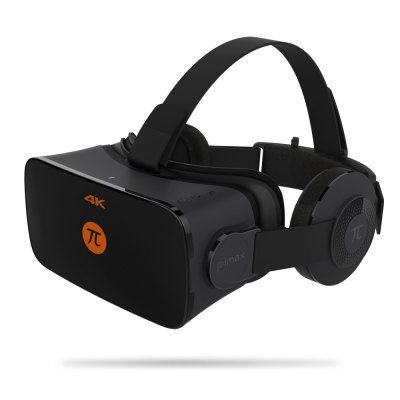 Hello guys welcome to the gearbest.com blog I'm Roman from gearbest.com blog staff today I will give you some information about the PIMAX 4K UHD VIRTUAL REALITY 3D PC HEADSET.
If you are a real gamer you have certainly known, lot of brands are going to release lot of products for virtuall reality programs for smartphone and Windows computers.
Actually the PIMAX 4K give you opportunities to make your game sessions more real and intensive!
I will give you some specs about this product and don't forget to keep the coupon code for this item available below in this post!
Brand new PIMAX 4K virtual reality 3D headset for PC
Outstanding 4K UHD image, 3840 x 2160P resolution, 8.29MP, 806 PPI
Prevents your eyesight from the harm of blue laser, with auto light adjustment system and auto demisting system
Adopts 1000Hz dual gyroscope, reduce the dizzy sensation effectively
110 degree FOV, dual 53mm large aspherical optical lens
Built-in 1000Hz gyroscope, acceleration sensor, magnetometer, range sensor, light sensor, only 18ms MTP
Unique design detachable 3.5mm jack headphones, 40mm driver unit, with stereo sound stage virtual 5.1 sound track
Self-adaption 58 - 71mm pupil distance
Support under 500 degree myopia naked eye watching
Lightweight design, feels no pressure after a long time wearing
Strong compatibility, piplay independent driver, compatible with Steamvr, Oculus games
System Configuration:
Compatible with PC Win 7 / 8 / 10
CPU: Intel i5 and above
GPU: DirectX 3D10, Nvida GT X960 / AMD R9 290 and above
Storage: 4G and above
Port: support HDMI 1.4B video output, USB 2.0 / 3.0 interface
Coupon code : PIMAXB5
Here you can buy this item :http://http://m.gearbest.com/pc-headset/pp_423476.html?lkid=10239116