SJCAM SJ6 LEGEND 4K WiFi Action Camera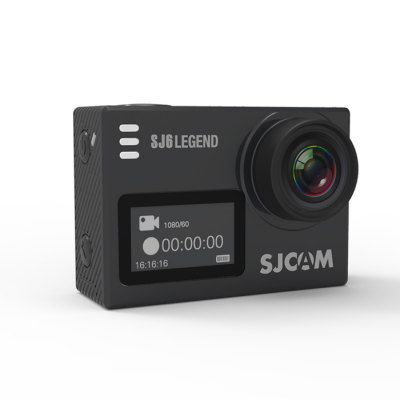 Hello guys welcome to the gearbest.com blog I'm Roman from gearbest.com blog staff today I will give you some information about the SJCAM SJ6 LEGEND 4K WIFI Action Camera!
If you are already customer of gearbest.com you have already seen our products from SJCAM they have a very good products for a little price each products has their own specs and functionality that is very good initiatives from SJCAM to give us the choice of our new camera for the activities of our choices!
I will give you some specs about this product and don't forget to check below in the post to have your coupon code!
SJ6 LEGEND cameras have been designed following the needs and market trends. They have a variety of features including HD video / audio recording, photo shooting, motion detection, WiFi and remote control. A detachable battery, waterproof, waterproof case and all the accessories included make the SJ6 LEGEND cameras perfect devices for outdoor sports, backpacking, motorbiking, or as your car's dash cam, allowing you to film anytime, anywhere.
Main Features:
Adopts Novatek NTK96660 DSP chip, more smooth operation
Comes with a waterproof housing for shooting videos 30M under water
MN34120PA CMOS sensor, 4K 24fps ultra HD resolution, 16MP
166 degree super wide angle FOV
Built-in 2.0 inch back LTPS touch screen and 0.96 inch front screen
Support max 128G storage
Built-in 1000mAh rechargeable Li-ion battery, lasting for 110 minutes
As you can see by yourselves the specs are amazing for a little price!
Here you can have the coupon code : SJ6B5
You can buy this item here :
http://m.gearbest.com/action-cameras/pp_449913.html?lkid=10239126