VIOFO A119 1440P 160 Degree Wide Angle Car DVR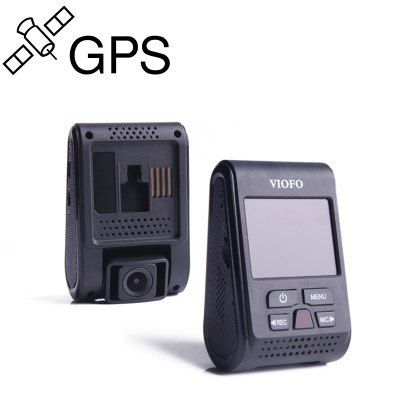 Hello guys welcome to the gearbest.com blog I'm Roman from gearbest.com blog staff today I will give you some information about the VIOFO A119 1440P 160 Degree Wide Angle Car DVR
Actually on the roads some people don't stop after crash or anothers problems, it's important to have car camera recorders to give opportunities to the law enforcement to investigate with all tools in their accessibility.
Actually on gearbest.com we have some products like their tools, the VIOFO A119 1440P 160 Degree Wide Angle Car DVR will give you all information you need.
Here you have all specs about this product!
Main Features:
1440P 30fps / 1080P 60fps HD video audio recording
GPS logger
2.0 inch LCD screen
6G F1.8 and 160 degree wide angle lens
Novatek NT96660 chipset + OV4689 image sensor
Capacitor model for improved operating temperature records in loop recording
G-Sensor / motion detection capabilities
Support TF card class 6 or above up to 64GB (not included)
Power supply: 3.1A
If you want to buy it you can find it on gearbest.com and we give you a coupon code for it! :
Coupon code : VIOFO11
Product link :http://http://m.gearbest.com/car-dvr/pp_392248.html?lkid=10239055